January 13, 2015
Patient Experiences at Heritage Acupuncture & Wellness of Durham
I have spent many years in pain with digestive, circulatory, and chronic pain being my primary ailments. I came to Janet Webb Lee for pain in my hip. After a few treatments, I knew I would no longer need the Cortisone shots I had been getting in that hip for years. Janet saw that I had other issues with my health and has helped me not only to deal with my health but become healthy. I am so incredibly grateful for the quality of life I now have. I am no longer waiting for my next nap. I am now planning my next hike!
Donna F.
Janet Webb Lee has a gentle, non-judgmental energy and I like coming to see her for acupuncture treatments. She has helped eliminate my reflux problems and INSPIRED me to change my diet to be more supportive of my health. I would recommend Janet to my friends or family in a heartbeat!
Beverly B.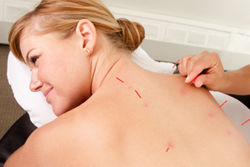 After a year and a half of various treatments (physical therapy, NSAIDS, stretching) and diagnostic tests (MRI) with my medical insurance, they finally approved acupuncture visits to treat pain from an adductor/hip injury. Janet has beautifully effective patient care, asking lots of questions and encouraging feedback to allow her to optimize treatment. Acupuncture has been more effective at treating the pain, allowing me to resume my normal life activities and – to my surprise – improving my ability to relax, sleep, and manage stress.
Kim C.
For years I've had chronic back pain. I had pain every day and tried everything to get rid of the pain. I tried massage, chiropractic, and electrical stimulation and I even had an MRI to see if I had a ruptured disc. Everything was fine, I just had a lower lumbar pain I couldn't get rid of it.
The only thing I didn't try was acupuncture, and I heard good things about it. So I came to the CHWB and they have everything – chiropractic, massage, and acupuncture. The combination worked great. After my first acupuncture treatment, I was pain-free. I came once a week and I no longer feel any pain. I am back to playing basketball, a game that I love. I highly recommended Janet for acupuncture. She is very knowledgeable in her field. She explained to me why I couldn't get rid of the pain caused because of years of damage and scar tissue. Acupuncture was the missing treatment to make me pain-free!
Frank S.
I was coming to you regularly during 2009 for treatment of lupus and my kidney condition related to the lupus. Then toward the end of the year, I mentioned that I hadn't had a period in several months and you started treatments to regulate my cycle because I was getting ready to try for a baby. I wanted to let you know that after several sessions with you working on regulating my cycle, it became very regular. In fact, eventually, it got to the point where I could predict which day my period would start. I was very grateful for that because I had seen a fertility specialist who told me that due to the chemotherapy that I'd had to treat my kidney disease, my FSH was high and it was unlikely that I'd ever be able to have a child. In fact, he suggested that I look into getting an egg donor because it didn't seem like I had any viable eggs.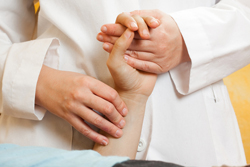 Anyway, I'm writing to let you know that after all of that, I found out that I was pregnant (without any medical intervention) in May last year, and last month I gave birth to a healthy baby girl. I wanted to let you know because I credit your work with me for making my daughter a possibility. Thank you so much. Words cannot express how grateful I am.
Bev F.
Thank you for taking such great care of me during my pregnancy! The acupuncture treatments helped me achieve the natural, non-medicated birth I was hoping for!
Cecilia L
In March of 2011, I was in a terrible automobile accident. For nearly a year, I suffered from severe back and neck pain. I'd been to countless appointments with doctors, and specialists, and had been prescribed various medications to manage the pain. When I first met with Dr. Janet, my pain was a 10 (scale of 1 – 10), and I was taking 800 mg. of Ibuprofen and 12 mg. of Oxycodone every six hours. After three visits to Dr. Janet's office, my pain was significantly reduced and it was no longer necessary for me to take the pain medication. After three weeks, I got the results I was looking for. I was cured, my pain was a zero! Thank you so much for your help, Dr. Janet!
Michael L.
This was my first experience with acupuncture. In just five sessions I experienced tremendous relief from chronic low back tightness and pain that was causing compromise in other parts of my body. I feel lighter, my gait has loosened and lengthened. A totally positive experience.
Janet M.
I found Janet Webb Lee through a Google search which brought me to the Center for Health and Well Being. I was looking for an acupuncturist and herbalist who dealt with female issues. It turned out to be a great search. Janet is kind, patient, thorough, interested, and compassionate. She is great at what she does with the acupuncture and herbs but she is a wonderful "psychologist" to boot. Thank you Janet for all your help. You will be greatly missed.
Gini J.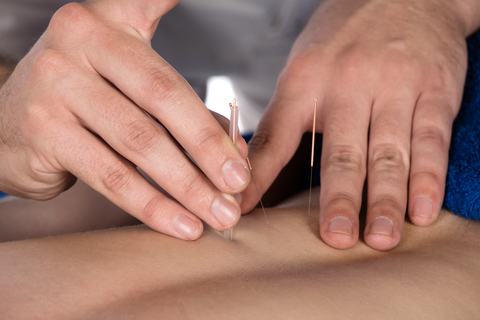 Janet Lee has been treating me for more than two years. I have benefited greatly from her expertise not only in acupuncture but also in cupping, herbal remedies, and diet. She has treated me successfully for pain, asthma, and several other conditions. Her cheerful and optimistic demeanor as well as her ability to listen and evaluate combine to make her the best of any alternative practitioner I have ever used.
Sally C.
Janet Lee has been treating me for nearly a year. I am feeling so much better under her care. Each week that passes, I am getting stronger and more alert and able to exercise.
Judy J
Where do I even begin? Janet has helped me with a wide range of problems. I started seeing her due to a severely damaged colon. Then there was the broken wrist, which healed in half the amount of time with no surgery. Sometimes I would see her just for fun. She does these really awesome happy points. She is an incredibly gifted practitioner who truly cares about what she is doing and the people she is helping. If you are looking look no further; you found the right acupuncturist.
William K.
Janet Webb Lee has been invaluable to my health and healing for the past two years. She is everything a person would want in a healthcare practitioner. She is knowledgeable, caring, and thorough. She worked with me on recovery from long-term health issues and also has been the perfect practitioner to visit for instant relief from many temporary conditions, such as digestive trouble, headaches, and cold/flu. Thank you Janet for taking such great care of me!
Elizabeth H.
I have been a patient of Janet Lee these past two years and have greatly benefited from her excellent care. Her knowledge of herbs and her gentle acupuncture skills have gotten me through a case of shingles, upper shoulder pain, prostate blockage, and has greatly improved and settled my overall nervous system. I am sad to see Janet leave San Diego as I owe much of my healing to her. But I am excited that others will have a chance to come under her care. Janet's passion for healing inspired me to get well by shedding old habits with great confidence and excitement.
Cliff H.
Janet has been my guiding light. I have been a patient of Janet's for over two years now. I first sought her services for pain and the trust grew into a strong professional and personal relationship. Janet is my go-to gal. She is a guru when it comes to natural healing. She has done wonders for my fibromyalgia pain by educating me about my diet, the need for stretching, and the benefits of herbal supplements. If I have any health issues, she always delivers great guidance. Of course, it's up to the patient to follow her advice, but I will tell you firsthand, that if you do you will feel results.
Laura P
I've had chronic fatigue syndrome for 30 years. Janet has successfully treated my main symptoms in the last two years of chronic shingles, pain, fatigue, and sinus inflammation. She had me do a food diary, and I eliminated wheat products for further success in fewer symptoms and a 25-pound weight loss. Further diet coaching, including "damp" fighting foods lessened symptoms. Now I am down to 30%  pain medication and ideal weight. Herbal formulas helped with lung, cough, and sinus congestion during seasonal challenges. I have been very happy with Janet's healing gifts.
Deborah S.
I just wanted you to know my hip has returned to normal due to your skill and expertise! THANK YOU!  THANK YOU!  THANK YOU! for giving me a pain-free hip.  It's made all the difference in daily living.
Sara B