January 7, 2021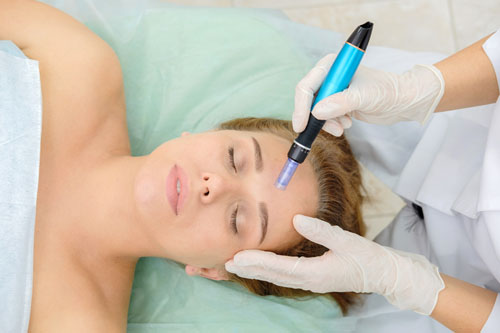 Rejuvenate your skin without painful surgery or the injection of synthetic substances. Microneedling is the insertion of fine needles into the skin with an oscillating, sterile pen tip made of surgical stainless steel. This device clinically treats wrinkles and scars while enhancing skin quality, reducing discoloration and regenerating new skin cells. The micro-channels created during microneedling stimulate the skin's own repair response to produce collagen and elastin, thereby making the skin thicker, firmer and smoother.
Microneedling treatments are most effective in a series of four, received one month apart. You can enhance and fast-track results with nanoneedling treatments (Revitapen) or facial rejuvenation acupuncture. While micro- and nanoneedling are highly effective for increasing skin firmness and addressing wrinkles, facial acupuncture has a strong lifting effect.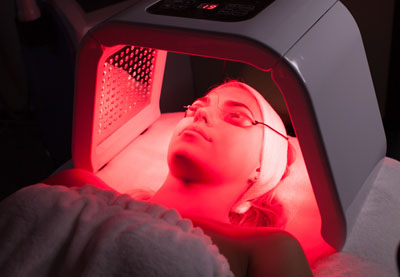 Microneedling sessions are customized according to your unique needs — whether you're concerned about wrinkles, sagging, scars or discoloration. At Heritage, we incorporate premium add-ons to all microneedling sessions. Treatments include LED light therapy, or a biolight, also specific to your skincare needs. LED or light-emitting diodes are a therapeutic tool emitting red and near infrared wavelengths of light to treat skin issues such as wrinkles, scars and persistent wounds. Our biolight also features yellow light for inflamed skin and blue light for acneic skin. All treatments include gemstone therapy with a luxury biomat of heated amythyst, tourmaline and obsidian stones, along with relaxing far infrared rays and healing negative ions.
We top it all off with a healing mask and serum, sending you home with a complimentary portion for home care.
After microneedling, serum absorption is enhanced by 3,000 percent. We take advantage of your skin's super absorptive state to apply specially crafted serums based on your unique needs. Our serums include powerful and gentle natural substances based on Chinese herbal concepts.
*Contraindications to microneedling: Pregnancy (can receive Revitapen treatment), local infections such as warts or herpes zoster, moderate to severe chronic skin diseases such as eczema and psoriasis, blood dyscrasias or anticoagulant therapy, extreme keloidal tendency, patients on chemotherapy or radiation.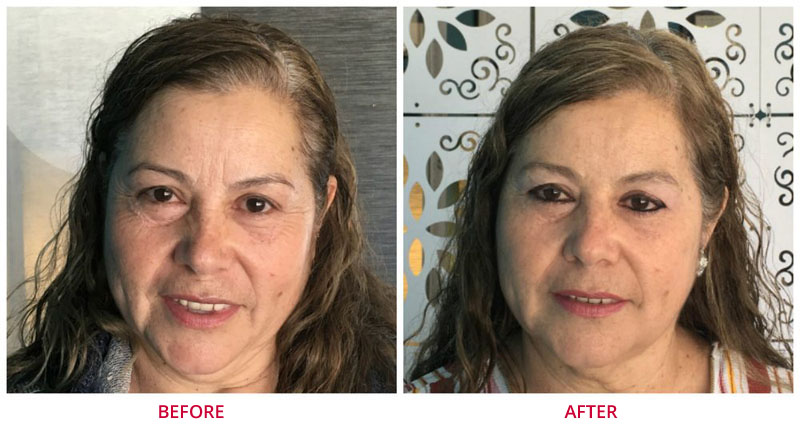 One session: $250 (60 minutes)
Series of Four Microneedling Treatments: $925
Four microneedling and four nanoneedling (Revitapen) treatments: $1,450
Four Microneedling, four nanoneedling, and four acupuncture facial rejuvenation treatments: $2,280
Four Microneedling, four acupuncture facial rejuvenation treatments: $1,705
Read more about our serums below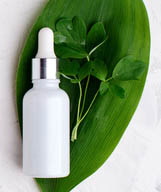 The stem cells of the Uttwiller Spätlauber trees of Switzerland, a natural anti-aging extract with the same precursors and nutrients needed by facial stem cells. This serum also includes other natural skin-boosting compounds, such as fatty acids, rosehip seed oil, and pure hyaluronic acid.
This natural collagen and elastin builder contains a shiitake mushroom extract that thwarts collagen deterioration and improves the organization, quality and structure of collagen.
This serum extracts the Chinese herb Fu Ling, a multi-purposed active component that benefits both acne-prone and older, thinning skin.
This extract of Hai Zao or seaweed helps to circulate blood and resolve fluid retention around the eyes to improve eye bags, puffiness, and dark circles.
This extract of the plankton Zao Lei helps to clear melanin pigmentation from the skin to reduce hyperpigmentation.
This serum extract of the Chinese herb Tian Men Dong improves collagen density and dermal thickness. Senescence helps repair sun damage and stimulates skin cells to grow and divide.