January 12, 2015
About Janet Lee – Acupuncturist, Chinese Herbalist, Esthetician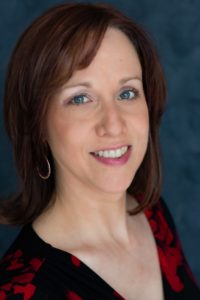 Heritage Acupuncture founder Janet Lee, L.Ac., MSTOM, Dipl. OM has traveled the world to study traditional medicine systems. A graduate of Pacific College of Oriental Medicine in San Diego, CA, Janet attended an externship at Chengdu University of Traditional Chinese Medicine before beginning her practice in 2007.
As a Rotary Ambassadorial Scholar in 1995, Janet studied Ayurveda and yoga during her affiliation with the University of Pune in Maharashtra, India. She is a yoga instructor trained at the pioneering Kaivalyadhama Institute in Lonavla, India, one of the first yoga research centers. She also studied Ayurveda with Dr. Vilas Nanal in Pune.
Janet has special training in the modern orthopedic application of acupuncture, through the teachings of sports medicine expert Matt Callison. She provides in-depth analysis and treatment of orthopedic conditions, treating problems ranging from back pain to neuropathy.
She also is trained in the Egoscue method of stretching for pain relief and has studied other postural and therapeutic exercise techniques. Janet completed a two-year certificate course with the Institute of Classics in East Asian Medicine, an in-depth classroom series, and clinical experience focusing on classical Chinese herbalism.
As a practitioner of functional medicine, Janet can order and evaluate specialized testing that measures organ and physiological performance. This service is especially helpful for patients with thyroid issues, food allergies, and a number of other conditions.
Janet has recently incorporated her background as an esthetician and studies of Ayurveda into her practice. Such treatments as Facial Rejuvenation Massage, Acupuncture Facial Rejuvenation and other Ayurvedic therapies are designed to provide the client with an esthetic treatment from an Eastern medical perspective.
As the sole acupuncturist at the Center for Health and Well-Being in San Diego, CA, from 2008 to 2013, Janet treated a wide variety of conditions, including hormonal disorders, digestive disturbances, respiratory problems, anxiety, insomnia, postoperative pain, joint pain, scoliosis, migraines, obesity, tendonitis, skin disorders, infectious conditions, hypercholesterolemia, hypertension, and fatigue.
Consultations with Janet are personalized and thorough. She believes in empowering patients with take-home tools ranging from recipes to exercises – tools that turn health goals into reality.
Refers to the four-year graduate-level acupuncture program at Pacific College of Oriental Medicine. Graduates receive more than 3,000 hours of training, including hands-on clinical training. Subjects studied include extensive training in Chinese herbalism and medical theory, as well as courses in anatomy, physiology, pathology, and pharmacology.
The National Certification Commission for Acupuncture & Oriental Medicine (NCCAOM) administers a five-part exam, the successful completion of which results in national accreditation as a diplomate. NCCAOM board certification indicates to peers and patients that a practitioner has met national standards for safety and competency.
Licensed Acupuncturist is a designation acquired after passing a rigorous state board exam that encompasses expertise in both acupuncture and Chinese herbalism. L.Ac.s must maintain their licensure with continuing education units. Janet Lee, L.Ac., is licensed through the North Carolina Acupuncture Licensing Board and the National Certification Commission for Acupuncture & Oriental Medicine.
Janet Lee (formerly Janet Webb) continues to practice her former career in journalism.
Read some of her articles: