April 21, 2021
Facials - Acupuncture , Revitapen, Herbal Skin Care
Acupuncture Facial Rejuvenation
An ancient and highly effective cosmetic acupuncture treatment that not only lessens the appearance of fine lines and wrinkles but also addresses the underlying causes of facial aging. Along with acupuncture, this treatment includes cleansing, exfoliation, cupping, jade gua sha, serum, and moisturizer. The series begins after an initial consultation appointment.

$220 (2 hours); Series of 12: $2,499
Acupuncture Facial Rejuvenation (Acupuncture Only)
This 90-minute service is a complete acupuncture facial rejuvenation treatment with acupuncture only and no gua sha or cupping.

$165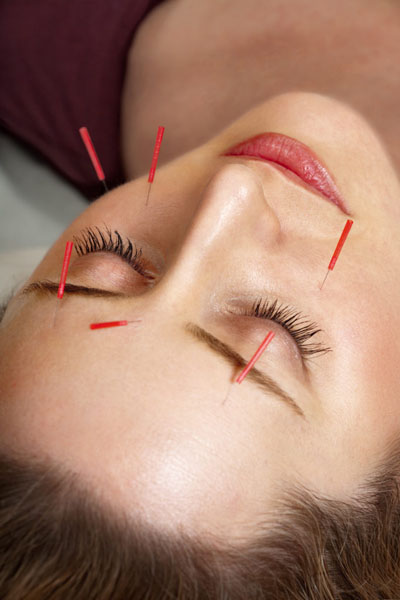 The Revitapen is a needle-free alternative to microneedling known as nanoneedling. This gentle but powerful pen features a single-use tip with one hundred silicone-coated pyramids with a height of .015 mm to stimulate collagen and infuse the skin with nutrients. Nanoneedling, ideal for sensitive or aging skin, improves fine lines, large pores, and dehydrated or sagging skin. Combined with the holistic-medical Osmosis product line, Revitapen directly stimulates collagen production and new cell growth. Osmosis' patented cellular rejuvenating technology includes DNA repair, stem-cell stimulation, and collagen activation. Osmosis also specializes in products to heal inflamed skin, normalize oil production, and lighten pigmentation. The Revitapen's deep delivery of transformative serums creates not only anti-aging effects but actual dermal remodeling.
This non-invasive, pain-free treatment requires no downtime and can be customized for skin types or issues. Revitapen facials are recommended in a series of four or six, followed by monthly maintenance.* Please see the microneedling menu item for information about combination packages.

Revitapen Facial Pricing (60 minutes each):
Revitapen Facial, series of six (must be scheduled in a 90-day period): $780
Revitapen Facial, series of four (must be scheduled in a 60-day period): $565
Revitapen Facial: $150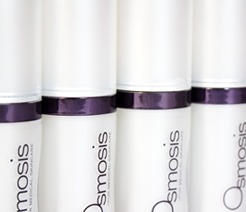 Revitapen with Acupuncture Facial Rejuvenation Add-On
Enhance the effects of Revitapen collagen induction by adding acupuncture points to the scalp and body. While Revitapen specializes in enhancing skin quality and strengthening collagen, facial acupuncture excels in lifting the cheeks, eyes, and neck. The combination of these two modalities refines pores, deeply nourishes and hydrates skin, smoothes fine lines, and uplifts facial features. This service must be preceded by a brief acupuncture consultation
(90 minutes): $210
Series of 5: $950
Series of 10: $1,950
*The Revitapen is not recommended for those with severe rosacea and other inflammatory skin conditions. Waxing should not be performed on the face in the 24 hours before the treatment. Do not use Retin-A, glycolic or salicylic acids or other prescription topicals 72 hours before the service. The Revitapen also is not recommended for those who have taken Accutane for the previous six months or received facial or laser surgery in the previous six weeks.
This treatment offers all the luxury of a European facial with the truly therapeutic benefits of Asian massage techniques and herbs. This facial includes cleansing, exfoliation, ultrasonic treatment, steam with aromatherapy, massage, (optional) extractions, and a customized herbal mask. The finishing touch: a skin-nourishing herbal serum and moisturizer.

$110 (1 hour)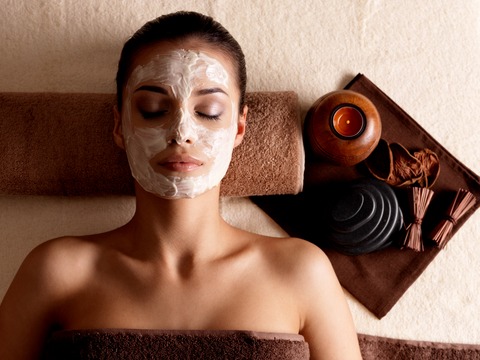 Oxygen Facial with Gel Mask
You get it all with this facial. This special treatment combines the highly enriching technology of Korean gel masks with the gentle, yet intense skin detoxification and hydration of oxygen infusion. After a double cleanse, relaxing massage, and vacuum extractions, you'll receive a gel mask chock full of antioxidants and skin nutrients to hydrate, nourish collagen, and enhance the skin's barrier. We top it off with a spray infusion of pressurized oxygen delivered via a regenerating serum. This power combination leaves skin clear, firm, and radiant.

$130 (1 hour)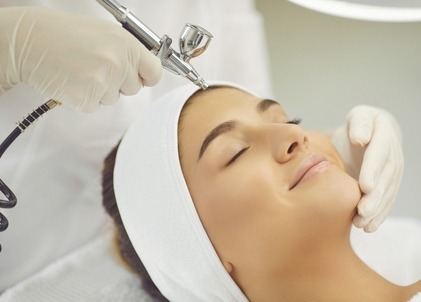 Firming and Uplifting Facial (Circadia Enzyme and Peptide Facial)
This is the ultimate anti-aging facial with immediate improvement in fine lines and skin firmness and no redness or downtime. It features Circadia's firming peptide mask, a powerhouse of peptides, antioxidants, and skin growth factors for cellular renewal and collagen strengthening.
This facial starts with Circadia enzymes to gently exfoliate and powerfully brighten the skin. You'll receive a relaxing facial massage with cupping to boost lymphatic drainage, relax tight facial muscles, stimulate blood flow, and firm the skin.
Using the latest peptide technology, the mask features ingredients such as L-carnitine, aspartic acid, beta-glucan, and green tea to stimulate skin growth, repair cellular damage, detoxify, and strengthen the skin.
After the peptide mask, we top it all off with a customized serum and moisturizer. 

90 minutes, $150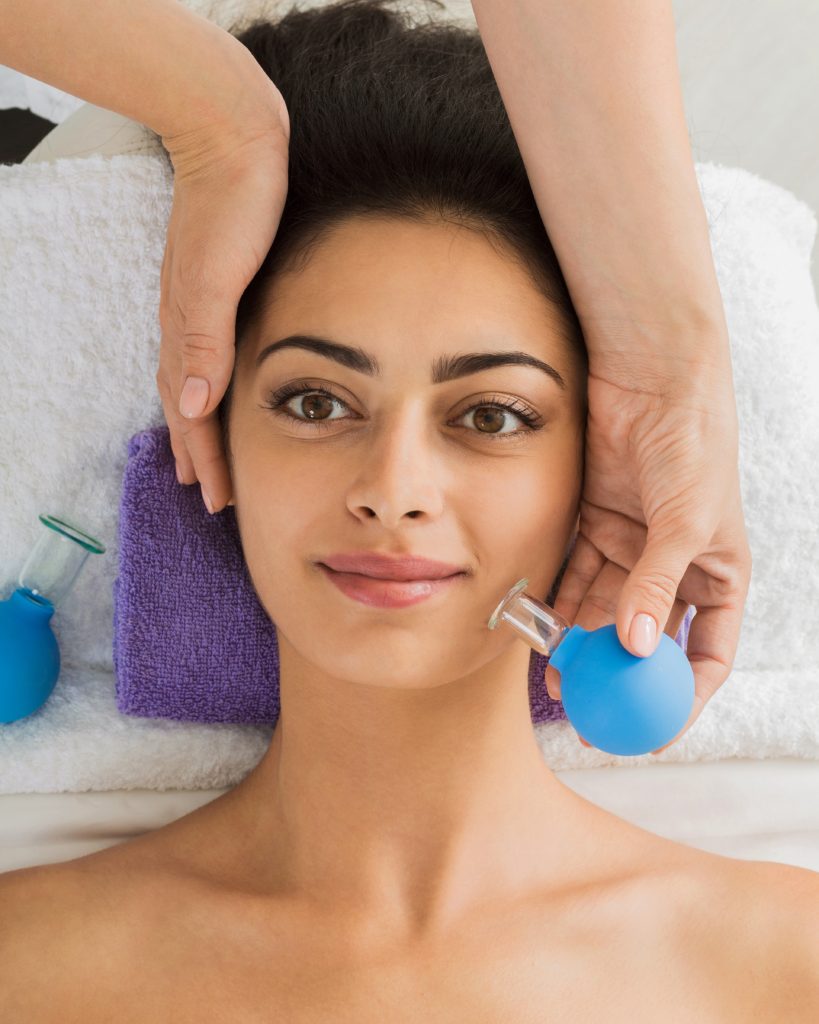 Purigenex Collagen Facial
This breakthrough collagen treatment was formulated in Korean labs to heal burn wounds by regenerating skin cells. In esthetic treatments, this one-of-a-kind mask supports and builds connective tissue integrity to rejuvenate skin weakened by aging, sun damage, and acne. Collagen of this type has never before been offered in transdermal cosmetic preparations. To ensure absorption, Purigenex's bio-active collagen is negatively ionized and refrigerated to maintain vitality. When applied to positively charged skin, this interaction propels collagen into the dermis.  This mask not only deeply revives collagen, but also detoxifies skin and hydrates while reducing inflammation and discoloration. This facial is good for any skin type. With no downtime, it's the perfect prep for special events and celebrations.
Collagen Facial, including enzyme exfoliation: $155
Add-on to other facial services: $85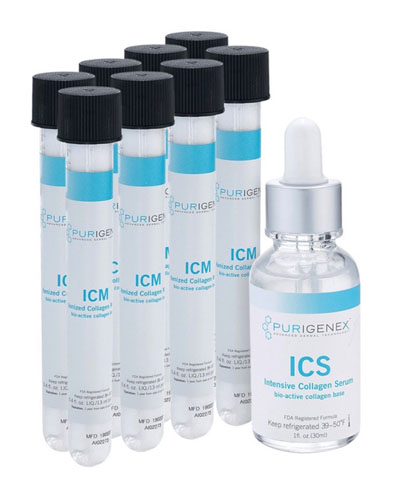 Brighten and rejuvenate the skin with a mask containing an exotic trio of Australian berries packed with antioxidants and anti-inflammatory properties. Also including a raspberry enzyme exfoliation followed by lactic application, this facial is a triple threat to dull or dry skin and age spots.
There's no downtime, only instant brightening, hydration, and rejuvenation with this service.

$140 (one hour)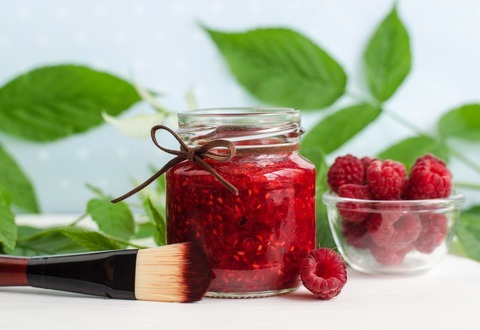 Fight the signs of aging and even the complexion with this extremely effective Circadia peel using lactic and salicylic acids. With a new technology in exfoliation, clients experience little to no stinging and minimal flaking or peeling. Alpha Beta is suitable for most skin types and ideal for combination, congested, or oily skin. This anti-bacterial facial improves the appearance of damaged skin with no downtime. Also includes an enzyme treatment and finishing mask. 
$140
Facial Rejuvenation Massage
A luxurious and extremely effective technique utilizing Chinese medical massage and acupressure for visible improvements in the skin's tone, firmness and luster. By freeing constrictions in the muscles and connective tissue, this gentle approach breathes new life into skin by renewing circulation and lymphatic drainage. Results can include wrinkle reduction, firmer skin, less puffiness, and a smoother neckline. Choose from: 
Facial rejuvenation massage with hand massage $85 (1 hour)
Facial

rejuvenation

massage with cupping $110 (1 hour)
Facial

rejuvenation

massage with fruit enzyme peel or mask: $95 (1 hour)
Basic Facial Rejuvenation Massage, also available in a series of 12. $920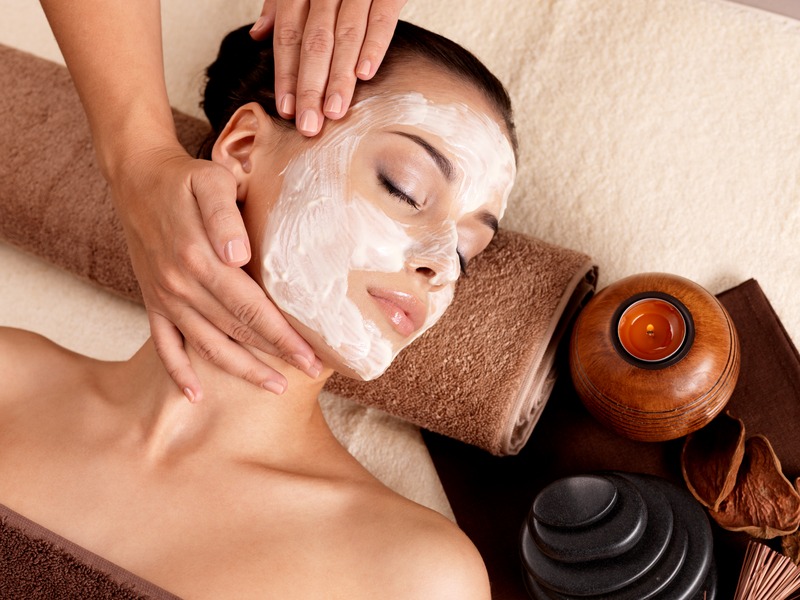 This gentle technique smoothes fine lines, relaxes tight muscles, and encourages lymphatic drainage. Cupping tightens and tones the face while improving the vascular integrity of the skin.

$30 (Add-on service)
This technique smoothes wrinkles, improves circulation, and boosts the pliability of blood vessels. Includes gua sha to the scalp, which benefits the hair and eases the nervous system.

$15 (Add-on service)
Facial Cupping with Gua Sha