January 13, 2015
Acupuncture Resources and Research
You may be wondering, "How does acupuncture work?" or "Are there randomized, controlled studies reporting on the clinical effectiveness of acupuncture?" There are many resources to answer your questions. Below are links exploring acupuncture in general, the widespread use of Chinese Medicine and some of the many clinical trials documenting the effectiveness of acupuncture.
Acupuncture Resources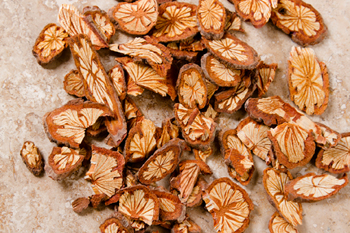 Acupuncture.com
Acupuncture Today
Journal of Alternative and Complementary Medicine
The Journal of Chinese Medicine
Qi – the Journal of Traditional Eastern Health & Fitness
The National Institutes of Health on Acupuncture
Acupuncture Research
Acupuncture provides true pain relief for back pain, according to researchers at the University of Maryland's Center for Integrative Medicine.
A study finds that electroacupuncture at acupuncture point Stomach 36 prevents a sympathetic pathway stimulated during chronic stress, signifying the usefulness of acupuncture in stress disorders.
Complementing the embryo transfer process with acupuncture was associated with significant and clinically relevant improvements in clinical pregnancy, concludes a review of seven controlled trials with 1,366 women undergoing in vitro fertilization.
A randomized, controlled study finds that acupuncture significantly reduced the severity of nocturnal hot flashes compared to a placebo treatment.
Evidence from fMRI studies illustrates the effects of acupuncture on the brain's limbic system and subcortical gray structures.
A study finds acupuncture treatment produces "clear, durable effect" in decreasing knee pain and increasing knee function.
Acupuncture treatment reduces chronic shoulder pain among study participants.
The addition of acupuncture to other treatments for fibromyalgia improved all pain outcome measures, according to a randomized, controlled study.
Acupuncture significantly improves impaired immune function linked to anxiety, a study reports.
A randomized, controlled trial shows acupuncture benefits patients with chronic headaches, particularly migraines.
An Australian study finds acupuncture helps relieve morning sickness in pregnant women.
Acupuncture proves effective in the treatment of carpal tunnel syndrome.
Acupuncture provides improvement in function and pain relief as an adjunctive therapy for osteoarthritis of the knee.
A study reports improvement from Chinese medical treatment for symptoms such as fatigue, low grade fever and swollen lymph nodes in subjects suffering from Chronic Fatigue Syndrome.