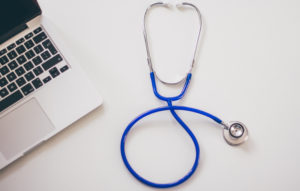 Heritage now offers Traditional Chinese Medicine from the comfort of your own home in the form of telemedicine.
Now that many of us are staying home, this option removes the stress and time of travel to a medical office.
With telemedicine consultations via videoconferencing, we can address health concerns as general as stress relief or as specific as upper respiratory infections.
With your telemedicine consultation, you'll receive a customized treatment plan. Some health measures your treatment plan may include are dietary recommendations, lifestyle modifications, stress relief suggestions, acupressure techniques or a Chinese herbal formula.
Keep in mind that Chinese herbalism has been employed extensively for COVID-19 and is extremely helpful for mild to moderate cases. If you're interested in a treatment plan for prevention telemedicine also is an ideal format.
Please call Heritage to see if telemedicine is right for you (919-685-2938).
Photo credit: Creative Commons Zero