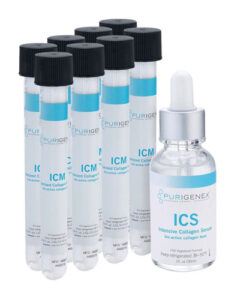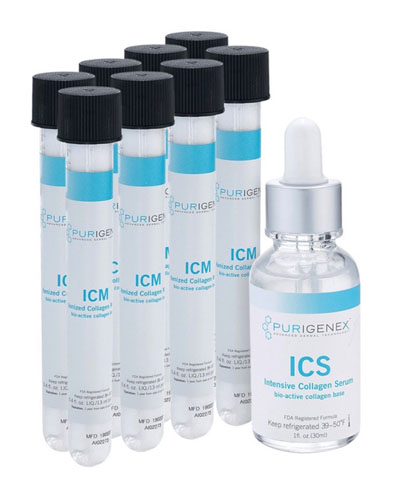 If you think all collagen masks are the same, you'll be pleasantly surprised to learn about the medical and cosmetic breakthrough that is Purigenex.  This one-of-a-kind mask was formulated in Korean labs to heal burn wounds by regenerating skin cells.
At Heritage Acupuncture, we just added the Purigenex Collagen Facial to our skincare menu. The mask also may be combined with such skin care services as Microneedling, Acupuncture Facial Rejuvenation or Facial Rejuvenation Massage.
In esthetic treatments, this premier collagen supports and builds connective tissue integrity to rejuvenate skin weakened by aging, sun damage and acne. Collagen of this type has never before been offered in transdermal cosmetic preparations.
Purigenex humanely harvests collagen from live porcine sources  as pigs are the closest DNA match to humans.  Scientists also removed the end strands or telepeptides of the collagen molecule to make it more absorbent and less likely to cause allergies. To ensure absorption, Purigenex's bio-active collagen is negatively ionized and refrigerated to maintain vitality. When applied to positively charged skin, this interaction propels collagen into the dermis. 
This mask not only deeply revives collagen, but also detoxifies skin and hydrates while reducing inflammation and discoloration. This facial is good for any skin type. With no down-time, it's the perfect prep for special events and celebrations.
Check out this and other facials on our Web site: